Student Life
AABIRU ASHRAF
It is true that the students result depends on what they get from professors, luckily I am a part of this college where the academic staff is very good, highly qualified and supportive. Inspiring value based education, research and development is witnessing a beeline of companies during the outgoing recruitment. Moreover the infrastructure over here is so, required for a high class engineering college. College campus is equipped with hostel facilities, cool environment, canteen, cricket ground, gymnasium,wifi etc. Almost every facility is available over here. Overall it's a place I can recommend to anyone to complete their degree.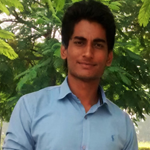 AMAN ADITYA
Being a Mechanical Engineering student in the pre final year the biggest thing I have taken away from Surya World is how much more I have learned in this college. The highly efficient faculty adds up to the education quality and personal accessibility to each student makes it a place where it is "Fun to learn". The Presentations, personality development classes and extracurricular activities explores our potential to succeed globally in every aspect.Education here is definitely about learning for its own sake, but having the 'Surya' name behind you is great impact on your life too.Its lush green campus surrounded by a beautiful city nearby sums its motto 'Ever to excel'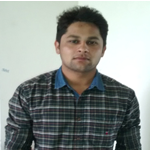 BALJEET KUMAR
I am pursuing ME at Surya World.I love everything about Surya World. The location is amazing, STL(Standard Template Library) has so much to offer. Everyone around is so driven, smart, and kind. The campus, dorms, and food are great. The classes are awesome with exceptional teachers. It can get stressful, but it is so worth it. I have had an overall great experience at Surya World. Even thought the work can be tough at times, the school does a great job a providing academic support. And although the coursework is hard, the students do a great job at giving the campus a sense of relaxation and collaboration when it comes to school work.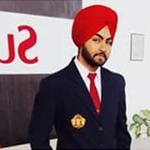 JASDEEP SINGH
I am doing B-tech Mechanical in my very 3rd year. The best aspect of Surya world is the fact that there are countless clubs, groups, and opportunities, and that no matter whom you are, there are people like you. We study hard and accomplish big things in our academics, research, and internships. Everyone is smart; they're hard-working, and actually doing exciting things.
The basic 4 goals of Surya World are DREAMS, GOALS, ACTION and SUCCESS.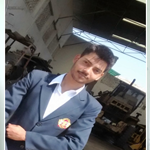 PIKKU KUMAR
I am currently in the pre final year of Mechanical Engineering. Surya World encourages to identify individual's value through its highly qualified faculty, teaching skills, superb infrastructure and small class size. The innovation and creativity here with equipped labs and workshops provides an opportunity to land a great job outside. Special attention towards campus safety makes it a place for girls to fulfill their dreams.This is a complete amalgamation of the world in technique and technology and it accepts everyone.
SACHIN KUMAR
I am pursuing CE in Surya World and I gave a ll the credits for the knowledge and skill I am learning to Surya World. Surya World is one of the best academic institutes located at the border of Punjab and Haryana. Well experienced staff helps students to learn more and more by motivating them. The highlights of Surya World are its infrastructure, well equipped workshops for the practical knowledge, hostel facility with hygienic mess. Competitions are held at the campus for the students to excel in extra curricula's. It is a complete world of knowledge and learning as its name suggests and its motto says "Ever to Excel".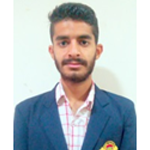 SHUBAM SHARMA
I am currently a third year B.Tech Civil student and Surya World offers a pristine academic environment to let the students explore the fields they are studying in. Surya World provides excellent quality faculty, practical teaching methodology focusing on over all personality development, training and placement of the students. Surya World is a brand association that helps us, the students, to excel in our academic as well as curriculum activities and opens doors for our safe and precise future. This makes a positive difference to us.